Maryland Motorcycle Accident Lawyers
Every year, dozens of riders are injured or killed in Maryland and Washington DC. The insurance companies and drivers tend to blame motorcycle riders for accidents. That's why it's so important to get an experienced and successful motorcycle lawyer. Our Towson, Maryland motorcycle accident lawyers are ready to help you with your motorcycle accident case. We understand all the ins-and-outs of the complex insurance world. We stand up for the rights of riders.
Motorcycle Accident Facts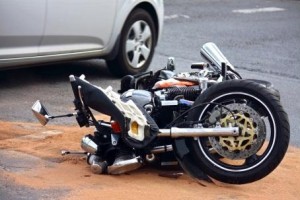 In 2019 there were 2,113 reported motorcycle accidents in Maryland & 66 of these accidents the motorcycle driver died as a result of the accident. The months with the most motorcycle accidents are the summer months of June, July and August. These motorcycle accidents involve very specific statutory duties and case law that is unique to motorcycle accidents. When dealing with motorcycle accident claims, insurance companies try to blame motorcyclists for their accidents, even when the motorcyclist is not actually at fault. These factors can prove daunting to an inexperienced attorney.
How Our Maryland Motorcycle Accident Lawyers Will Help
Successfully handling a motorcycle accident case requires an attorney who is familiar with the principles of accident reconstruction and computer simulations, and who knows how to navigate the world of insurance to get you the maximum insurance coverage payment. Successfully handling a motorcycle accident case also requires knowledge of how to get and properly use expert witnesses that can be important in proving your case.
Our Waldorf, Maryland motorcycle accident lawyers have the resources, the expertise, and the commitment to help you successfully resolve your motorcycle accident case.
What is the process when working with a motorcycle lawyer?
The very first thing to do if you've been hurt in a motorcycle accident is to seek medical treatment. Don't wait. You need to do everything you can to get better. Our job is to get you fair compensation for your expenses and suffering.
Getting you fair compensation always begins with a conversation. We need to sit down and talk about what happened. You'll talk about everything you remember, as well as all the details of what followed. We may ask questions like "have you spoken to an insurance company? If so, What did you say?" We'll want to know if you've signed anything. We'll ask about how long it's been since the accident and what treatment you've had.
What do I do next?
When it comes to getting the best possible results and protecting all of your rights for you and your family, you need the experience and skill of our Annapolis motorcycle accident lawyers. Get in touch with us today for a free consultation.
Our Baltimore, Maryland motorcycle accident lawyers serve all of Washington D.C. & Maryland including Annapolis, Baltimore, Bel Air, Elkton, La Plata, Waldorf, Leonardtown, Frederick, Prince Frederick, Bethesda, Rockville, Salisbury, Easton, Cambridge, Towson, Aberdeen & Havre De Grace.